[slide-anything id="13953″]
Open Houses are a great way to invite your customers and acquaintances to try some of the great products we offer.  This will encourage current customers to buy more of what they need from you (Alison's Pantry) and potentially bring in more new customers because they loved the food they tried.
An Open House event usually runs for a time frame of 2-4 hours where people can come and go at their convenience.  You can hold it at your home or a different location.  You prepare food for people to try so they can sample a variety of our amazing products.  You could have contests during the open house, a short presentation about our company or products, or a cooking demonstration of some of our products.  Hopefully, you will also collect orders while people are there.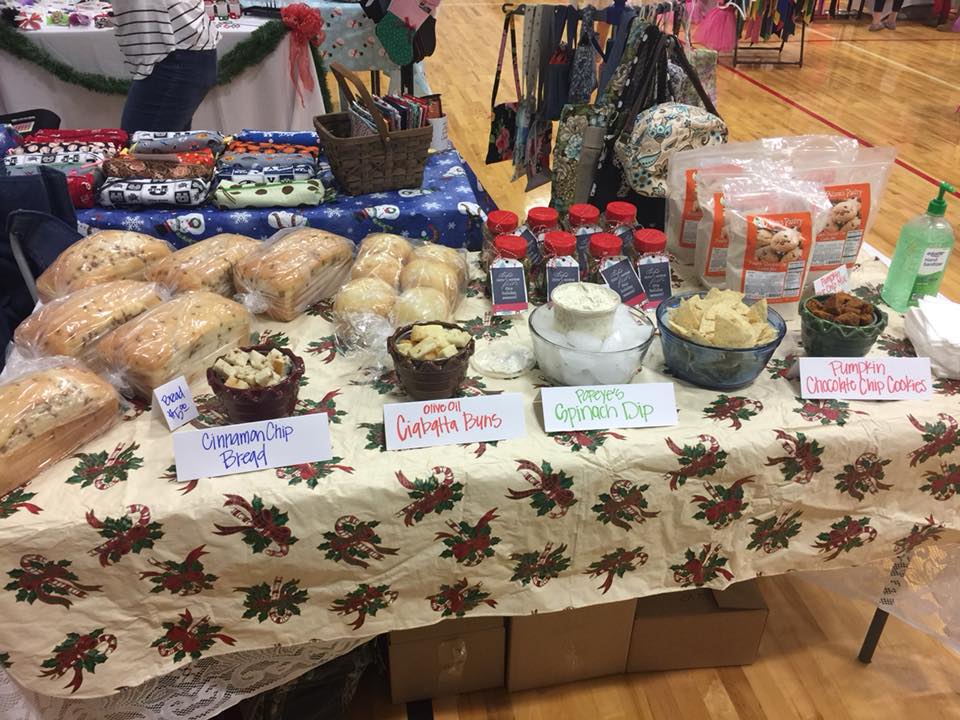 Planning Your Open House
Careful planning is key to having a successful Open House! Start planning at least 2 months in advance to make sure everything is ready for the day of your event.
How many people will you invite?  This depends largely on where you are going to hold your Open House, how much food you plan to prepare, and how much money you are willing to invest in the event.  **You want to plan for 100% attendance to make sure you have plenty of room and plenty of food for everyone.
Where will you have it?  Do they have a cooking facility or are you going to bring everything already to eat?  Do they have tables and chairs for you to use or will you need to provide them?  Make reservations, if required, at least one month in advance.  Find out when you can get in to set up or who you need to contact to get a key or who will let you in.  Also know who you need to contact if you have problems with power, heat, lighting, etc.
When will you have your open house?  Are there other local events scheduled at that day and time that would conflict with people attending your open house?  **You want to choose a day and time where the majority of the people you invite will most likely be available to attend.  You don't want to hold an Open House on Wednesday at 1 p.m. when most of your invitees work M-F 8-5 jobs.
What kind of food will you serve?  How much will you need?  Having a smorgasbord of items to try is a good idea but having a theme is fun too – breakfast items, soups and rolls, snack items, desserts, BBQ, a sit down dinner, etc.  **Order in your products so you receive them at least one month before your event so you can reorder anything that wasn't available or you will have time to choose something else.  Plan to purchase any other items you will need that you cannot get from Alison's Pantry at least one week before your event in case you have to go to several different stores to buy them.
Will you do any contests, drawings or demonstrations during your Open House? We have a Marketing Kit available through Alison's Pantry to help with Open Houses and Fair Booths.  Each Marketing Kit costs $50 but you can be reimbursed 100% on the first kit and 50% on any future kits during a calendar year if you meet certain requirements.  The items in the kit can be used for drawing prizes, contest prizes, samples, demonstrations, etc.  You can also request the use of a company banner (3'x5′) and a company apron.  
*Marketing Kits/Banners/can be requested through your RSM (Regional Sales Manager) and MUST be ordered in time to be delivered on a delivery truck prior to your event.
**Make sure to order any other items for contests, drawings or demonstrations so you get them before you event.
Order any extra catalogs you will need for attendees and print off some type of order form. (See attached sample order form.)
Make a list of other supplies you will need for preparing and serving the food at your Open House – crockpots, warming trays, coolers, tables, chairs, utensils, plates, bowls, cups, tablecloths, etc.  **Make sure to have place cards for each item you sample.  Include the item name, item #, price, and page # of where it can be found in the catalog.  (See attached sample place card.)
Invitations – what kind will you do and how will you get them out?  Start announcing your open house as soon as you have chosen a date and secured a location, preferably 4 weeks before your event, by handing out invitations at the previous month's order delivery or by mail.  2 weeks before – send reminders by email, Facebook post/message, text message.  Send reminders and/ or make phone calls 1 week before, 2 days before and the morning of your open house.  **Be excited and make it personal.  People are more likely to attend an event they have been personally invited to than just receiving a blanket invitation to "Everyone". (See attached sample invitation.)  
Will you need extra help planning, preparing and holding the Open House?  This will depend on how many people you have invited and how much food you will have for attendees to try.  The more help you have, the less stressed you will be when the big event arrives and you will be available to welcome people who come, visit with them, answer questions they may have, help them place orders, etc.
Holding Your Open House
Write up a time line of when you plan to prepare each food item you are serving at your Open House and any extra ingredients you will need to prepare the food.   Take into account thawing time, baking/cooking time, cooling time, etc. so you have everything ready by the time you begin your Open House.  Determine if there are items that can be prepared ahead of time so you're not trying to prepare everything at one time.  Or have several people help you to prepare the food.
Give yourself plenty of time to set up tables and chairs for attendees, displays for drawing prizes and catalogs, food tables and chairs, a laptop computer to place orders, etc.  **Don't forget garbage cans for disposable items or bins for dirty dishes.
Be ready to start on time!  Put your best smile on and have fun!  Make everyone feel welcome, offer them food, invite them to participate in your contests or drawings, hand them a catalog and an order form and explain how they can order online with a possible demonstration on your computer, etc.  Whatever you have planned, make sure your customers are informed and invited to participate.  **Take pictures during your event showing the food you served and the people who attended.  Post them on our Facebook Groups and let us know how it went!!  (This is a requirement for getting reimbursed for your Marketing Kit, if you purchased one and want to be reimbursed.)
As customers leave, make sure to thank them for attending, make sure any new people have a catalog to take home and then follow up with them before you next order deadline to see if they would like to place an order (if they didn't already do so at your Open House).
Plan to have a cleanup crew ready to help you clean up your location, especially if it is somewhere other than your home, so you can have everything taken care of quickly.  It's been a long day and you don't want to spend hours cleaning up after your event.
Send Thank You notes to those who helped you with your Open House.  Make sure they know how much you appreciate them.
Fill out the Marketing Kit Survey (if you purchased a Marketing Kit and want to be reimbursed) and send to sup[email protected] letting us know how your Open House went.
Good luck with growing your Alison's Pantry business!! We are here to help you!!
Becky Price, RSM