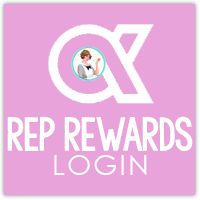 We've partnered with Awardco to reimagine rep recognition!
We are so excited to offer our sales reps this great Rep Rewards Program through Awardco! Look below to see how you can earn points each month.
New Sales Reps: After a new sales rep has placed their first 3 orders, an Awardco account will be set up for them and they will receive any and all points they have earned since their first month. You will be sent an email from Awardco. Find your Awardco Email and click on the link in it, then enter the password you would like to use for your awards account. Now your account is set up and can be accessed from your rep portal. Your login is your alipantry.com email and the password you just set up.
Login: Your login for your Awardco Rep Rewards account is your alipantry.com email.
You can earn points and redeem them for gift cards, VISA cards, or purchasing items from Amazon.
1 Point = $1.
***The only requirement is that you talk with your RSM once a quarter. If you miss a quarterly call, you will loose your Awardco account and any points you've accumulated.
Points are earned or awarded based on the following:
| Event | Points | Details |
| --- | --- | --- |
| $500 in sales | 1 | You will receive 1 point for every $500 in sales each catalog. Ex: $2000 in sales – 4 points. |
| New Sales Rep Referral | 500 | New rep's first order MUST be $750 minimum. Request must be submitted by rep under Earn Points on Awardco. |
| Customer Referral | 10 | Request these points under Earn Points on Awardco only once the referral has placed their 1st order with new rep. Must be a new customer or a customer who hasn't ordered in 6 months, referred to another rep & must order. Existing customers can only be referred to a different rep if they haven't ordered in 6 months. Reactivating your own customers does not count as a referral. The referred customer must place an order before you can count them as your referral. Paid out once 1st order is verified. |
| Reach App | 6 | Requirements: Include your RSM in a monthly Reach text to your customers, Talk to your RSM quarterly. Request must be submitted by rep on awardco under Earn Points. The request will only be available for you to submit once a month. |
| Birthday | 5 | |
| 1 Year Anniversary | 10 | |
| 5 Year Anniversary | 20 | |
| 10 Year Anniversary | 30 | |
| 15 Year Anniversary | 40 | |
| 20 Year Anniversary | 50 | |
| 25 Year Anniversary | 60 | |
| 30 Year Anniversary | 70 | |
| Other Anniversaries | 5 | Ex: 2, 3, 4, 6, 7, etc. |
This new program will replace pins, lanyards, cards, gifts etc. except for the following:
$50 Credit for Marketing Kits
Fundraiser Donations
Baby Blankets