Making the most of your Food Show Experience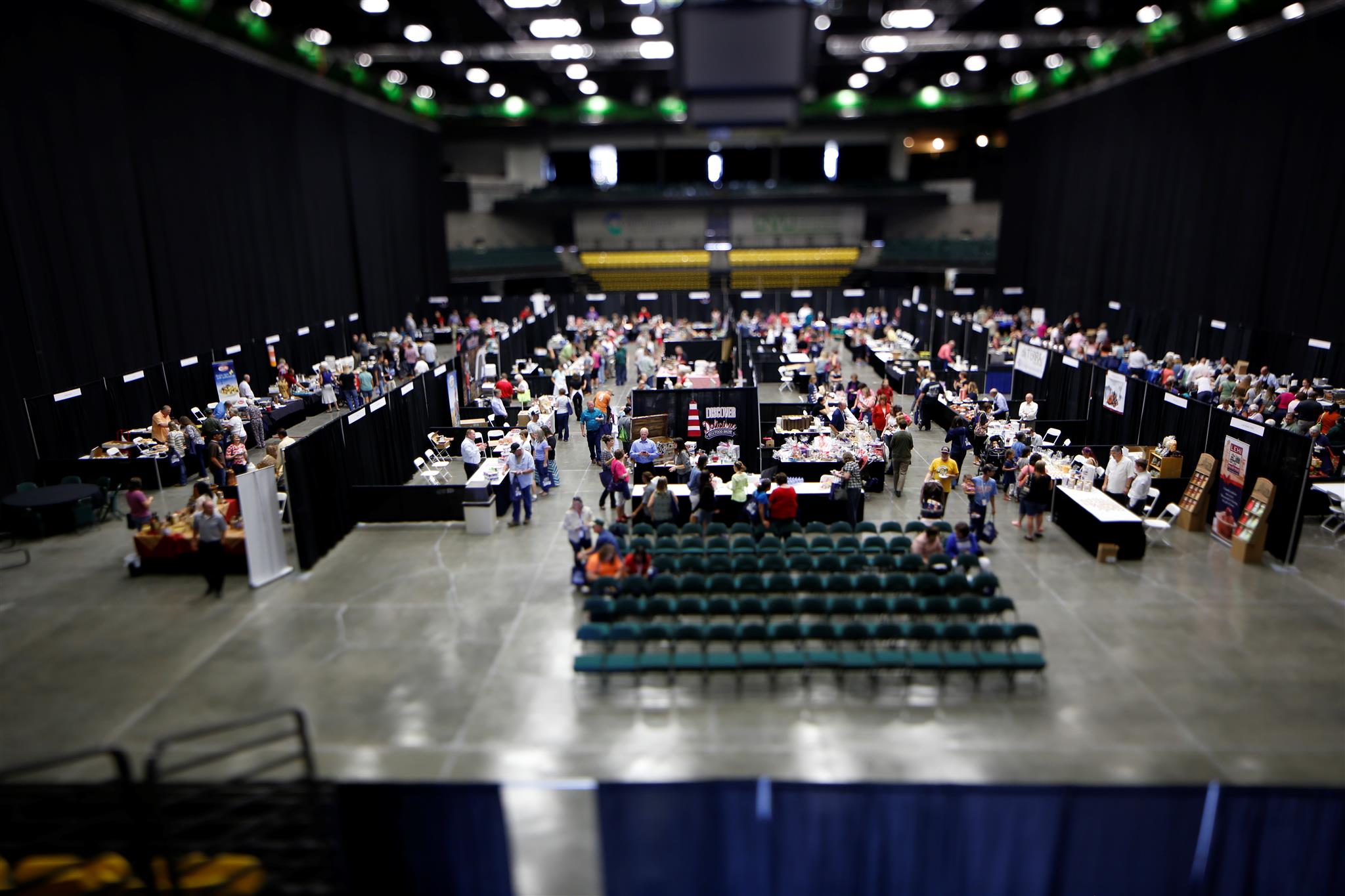 It's AP Food show week. Yahoo! What does this mean to you as a rep?  Are you planning on showing up and being entertained, or have you planned what you want to accomplish during this trip? Our Food show will be held on Saturday, Sept 16th from 11am to 3pm in the UCCU center at Utah Valley University in Orem, UT. If you haven't decided whether or not you are planning on attending, please come. You won't be disappointed! Friday night we will be hosting a rep recognition night exclusively for our reps. This will begin at 7pm in the UCCU center in the North Presidential Meeting Room. Use the main UCCU  Center door and there will be signs directing you to the elevators. It is located on the 3rd floor.
Taking the opportunity to attend business conventions are a must if you are planning on growing a successful business. You will want to learn all that you can during the time allotted to you. Here's a few ideas on how to make this a successful visit.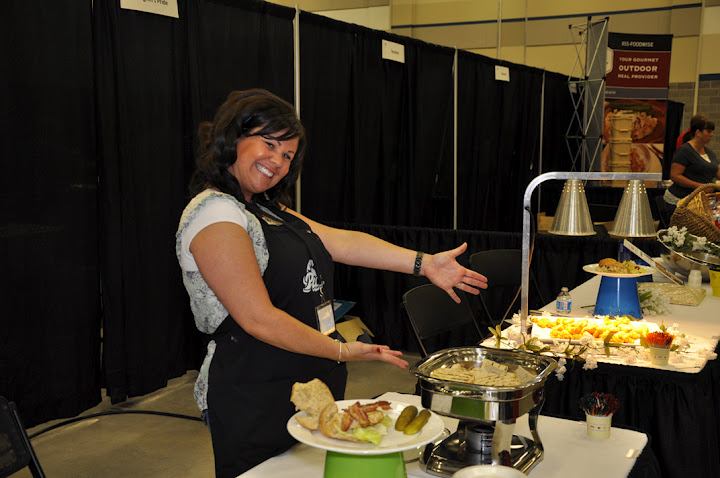 Review the Agenda– You aren't going to want to miss out on any of the presentations. Make your visit a destination, not a sideline. Spend the time needed to access the information that you need to learn. Be the first to arrive and the last to leave. Those that invest their time and energy in learning and bettering themselves, will achieve their goals. Food show agenda
Get Oriented– Take a minute to look over the area, get familiar with the venue and layout of the show. Plan to visit all the booths and demonstrations.  MAP   Directions to UCCU
Find out who's going– There's never a better time than a conference to meet and greet other reps that you are familiar with from Face Book Groups and where you live. Don't count on simply running into them. Instead, reach out to them ahead of time to let them know you'll both be in attendance. This way, you can plan a few minutes to stop-and-chat and get to know each other better. We learn from each other in this business and what a better way than to learn together at the food show.  
Bring the right gear to enjoy yourself.
Keep your phone and laptop chargers with you. You'll probably spend a huge part of your day on your devices, taking pictures of products and people and demos — don't get caught with dead batteries.
Pack enough business cards. Make sure you have some on hand and a stash in your luggage. You never know how many people you're going to meet that you might want to get back with.
Bring the materials you need for taking notes and carrying samples.
Wear good shoes for walking as you will be walking a lot around the floor.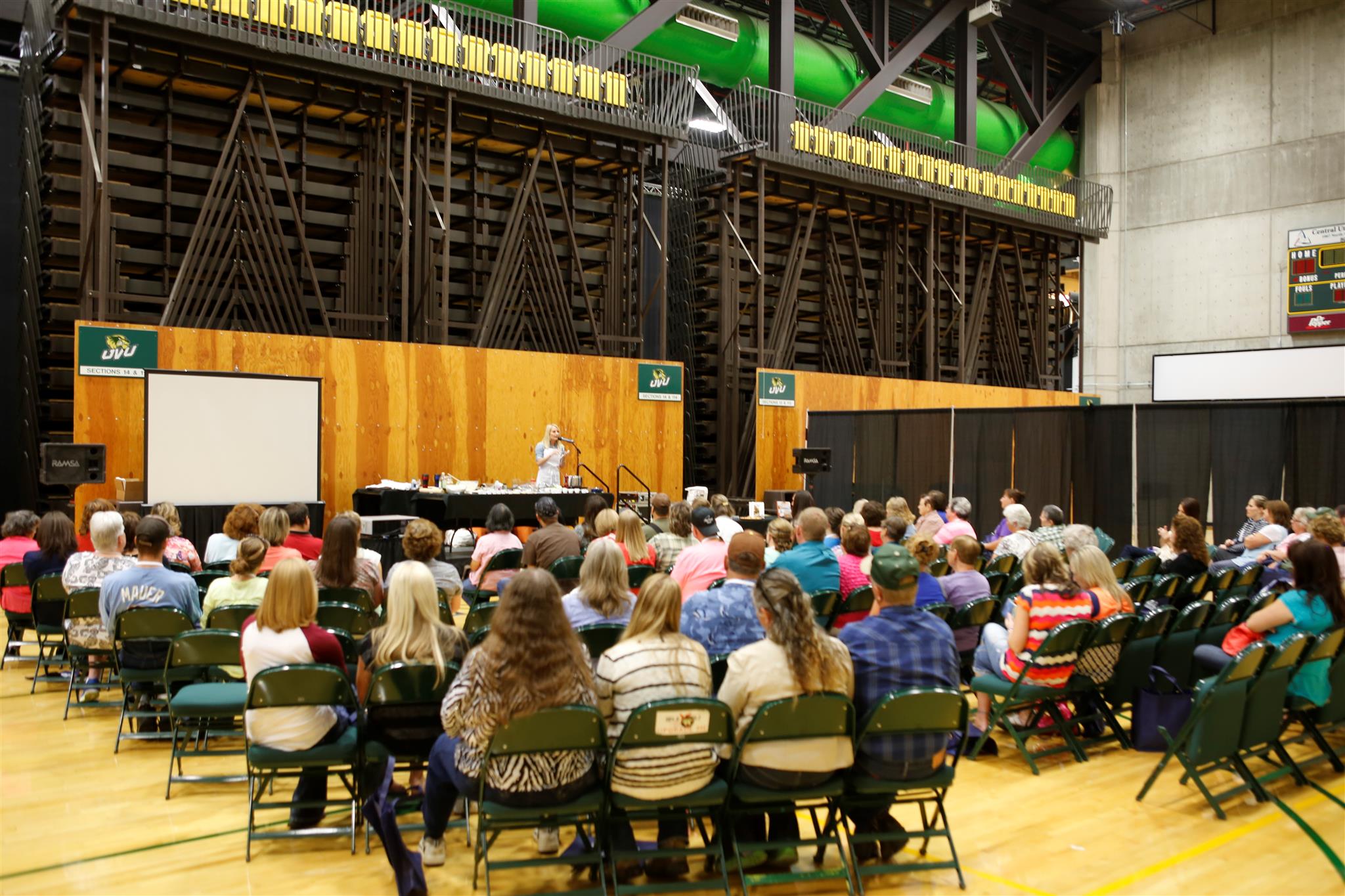 Arrive early-You don't want to be stuck at the registration desk while everyone else is off to the classes. The AP registration desk opens at 8:15 AM, the first demo class begins at 9AM. Register as early as possible so you can minimize your time standing in lines and maximize your time learning and meeting people. Seating is limited in the demo classes, arrive early.
Divide and conquer- If you're attending with friends and family, try and see as much as possible. Split up and visit the booths solo, you will accomplish and learn so much more when you can focus on the items that you are interested in. Sometimes crowds grow around booths, take the opportunity to look around and find the less busy booths to take advantage of the vendors access and ask your questions, with the plan to go back to the busy booths when they die down. The more attendees you can meet and speak with, the more of an asset you'll be to your customers. The Food show is an opportunity to pick the brains of the companies that we offer products from. Don't waste it. 
Ask, ask and ask again- Find out all you can about the products that are featured, knowledge is power. This knowledge will build more confidence in the products that AP sells and in your ability to give your customers the products that they want.
Get them while you can- Take advantage of the special offers on show items. Some of the product vendors will be offering special items available at the food show only. Keep your eye out for those.
Share your knowledge- Return home to your customers with a wealth of knowledge and the excitement to set goals and to work hard to achieve them. Share this knowledge and samples with your customers. With the new online ordering system being an AP rep is easier than ever.
Have Fun!! Enjoy yourself, be positive and show your excitement. Be infectious!
Stacee Izatt
  AP Regional Sales Manager