Catalog #3 Pricing Corrections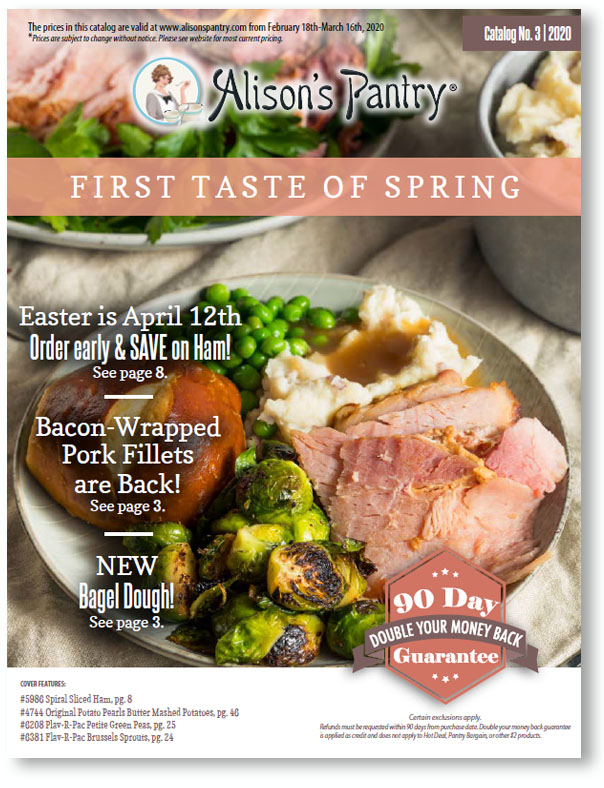 Due to some market changes and some pricing adjustments with our suppliers, several prices printed in Catalog #3 changed after printing. Please see below for adjustments (these are correct on our website):

#2075 Willamette Valley Peppered Bacon Wrapped Pork Fillets, 48 ct. case is now $89.99, rather than $84.99 as printed in Catalog #3. The case is still a great savings compared to the smaller packs, making the fillets $1.87 each compared to $2.33 each in the 6 pack #2074.

#1598 Peppered Bacon-Wrapped Pork Fillets Meal Kit is now $32.99 | Just $5.50 per serving, rather than the printed cost in Catalog #3 of $30.99. 

#6986 Great American Bacon Wrapped Beef Fillets 6/5oz. fillets is now $23.99, rather than the sale price of $15.99, due to a large jump in cost on this product. We're unable to honor the sale pricing, and had to increase our price.

Some good news! #8800 Zyliss 4-Piece Knife & Scissor Set is now $21.99. We were able to arrange an even lower price on this item than the price in the catalog. This set has a value of $39.99 so this is a Special Buy!