Troi Williams – Shoshoni, WY
Hello, my name is Troi Williams. I am an Alison's Pantry Representative in Shoshoni, Wyoming. The name of my Alison's Pantry business is Grandma's Pantry.  I have a wonderful son and daughter, son-in-law and daugher-in-law and they have blessed me with six amazing grand babies ages 11, 11, 10, 10, 6 and 3 (no twins).  In addition to Alison's Pantry, I work as a substitute teacher at Shoshoni Elementary School, and I am the publisher and editor of our town's small weekly newspaper.
I first became acquainted with Alison's Pantry several years ago when the opportunity to become a rep came to my attention. It was just a year after my family had been in a nearly fatal car accident. My injuries were pretty serious, and our medical bills were through the roof. My husband Dana and I were looking for ways to try to supplement our income when I found Alison's Pantry. Due to his work schedule, he helped occasionally when he had time, but that wasn't often.
During that time, I served customers only in the Shoshoni area and east end of Fremont County. It was during that time I fell in love with the products Alison's offered.  I hadn't been a rep long when our life circumstances changed again, and it was very hard to put in the time required to do a good job, so I stepped down.
We both loved the AP products, so I continued to buy them from other reps over the years until the summer of 2014, when an opportunity for our area opened again.  This time, Dana and I discussed this opportunity at length and decided to dive in and commit to seriously working and growing our AP business as a team. We were amazed at how the company had grown through the years and were very excited to become reps again.
When we started in July, we took our customer list and went to each home on the list, introducing ourselves and handing out catalogs. We were so excited to attend the 2014 Food Show the following September and learn as much as we could about all the products we carry. The food shows are always an excellent tool for reps. We came back equipped to tell our customers anything they needed or wanted to know about our products, because we were blessed with the opportunity to sample them and learn about them early on in our AP adventure. We had big plans for growth.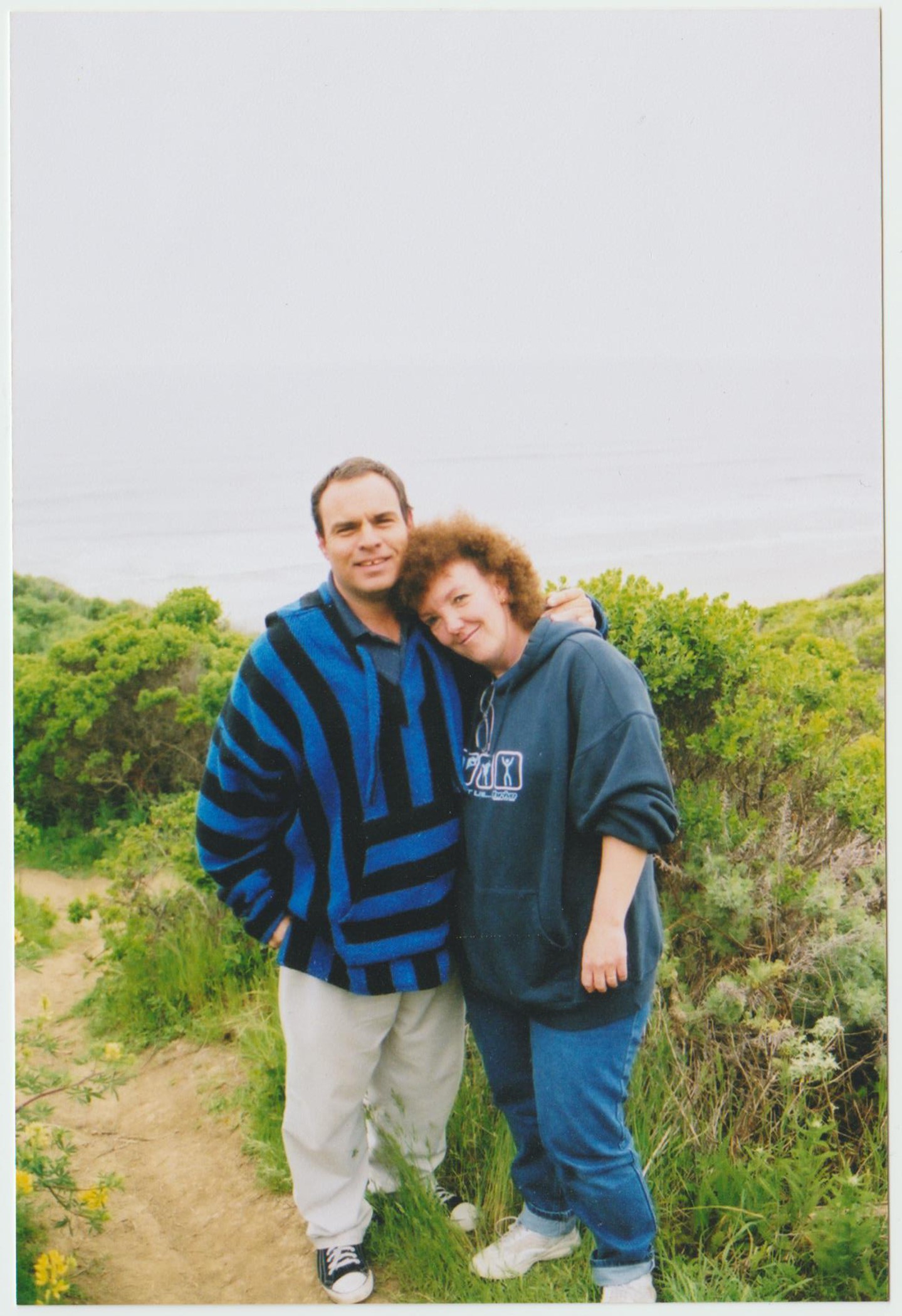 Then, in December of 2015, the love of my life, best friend and team partner passed away. Needless to say, it was a hard blow and left me reeling, not knowing what to do next or how to do it. After some thought and overwhelming support from my own family and from my Alison's Pantry family and customers, I decided Dana and I had started this adventure together, and I wasn't about to quit. Even though I wasn't exactly sure how to move forward, I was determined to do it. And, I'm so happy I did.
I think the most important aspect of my AP business is knowing that even more than just offering high quality products to our customers, we are in the people business. Without first caring for our customers, it doesn't matter what we offer.  I believe it's essential to have a genuine empathy for my customers. As a result, they have become my friends. I listen carefully to what each of them share with me. This isn't limited to things related to AP. It includes the things that are going on in their daily lives, their families, special events, celebrations and adversities.  I always follow up with them to let them know I am truly interested in and concerned with how they are doing. In my view, this is what friends do and it plays a critical part in my relationships with each of them. When what they tell me relates to AP products or ordering/delivery, I pay close attention to those things as well, seeking the best possible ways to better serve them. It's crucial to always have a positive attitude, because even if you aren't aware of it, they can tell when you don't.
Webinars are also an extremely useful tool for reps and customers alike. I always invite all of my customers to join me for our webinars each month (when not for reps only), occasionally doing a drawing for those who choose to attend.
I deliver to all my customers, currently free of charge. With customers throughout Fremont County, I deliver to customers as far as 50 miles away each month.
I do three drawings and one contest monthly and every four to six months have a contest for my existing customers to encourage them to refer new customers. I also offer  a 5% discount for each customer who refers an ordering friend. I don't put any limits on this. I also do a drawing for a larger prize each quarter or six months to encourage my customers to refer family and friends to Grandma's Pantry.  One of my customers always wins a great prize they can talk about with their co-workers, friends and neighbors, leading to potential customers.
I have a set schedule each month for reminding my customers that it is time to order. I have set times for emailing, texting and calling my customers the week prior to order week as well as throughout order week.  I'm certainly not a Facebook guru, as yet, but I am working to incorporate my Grandma's Pantry page into that schedule, as well. It is a great tool for connecting with customers about ordering, how to use some of our products and to announce prize winners. I send a "Pre-order Week" letter the week before order week. Then,  a "Monday Letter" goes out the morning of the first day of order week. Reminder texts and emails are sent Tuesday through Saturday for those I haven't yet heard from or who haven't yet placed an order. Calls are made Thursday through Saturday for those who don't text or email. I keep sending texts until I hear back from them or they have placed an order. No answer IS NOT A NO. Many of them get back with me fairly quickly. Several of them tell me thank you for reminding them throughout the week because they've been so busy with their jobs and family.
During delivery times, I try to take a few minutes to visit with each customer and when they try something new to ask how they like it. My family has been amazing at helping me with deliveries. My mom and dad especially love to visit with the customers, too.
Alison's Pantry offers so many great products, and I have so many favorites its hard to name just one, my list is really long. I will say I do love our Daily's Bacon, as do the grand kids! I also love most of our Soup Supreme soups, Janey Lou Cinnamon Rolls, anything Lehi Roller Mills and all of our wonderful spices and mixes.
Alison's Pantry has been and continues to be an amazing journey that I hope to continue for years to come. Thank you to everyone who works so hard to make Alison's Pantry run smoothly and to be such a great company to work with. I am very thankful for my RSM, Becky. She is an amazing lady and has helped me so much!
I am thankful to be a part of the wonderful Alison's Pantry family.