Monthly Marketing Helps: Catalogs 5 & 6

Maintaining current customers and growing your sales is easy if you use these helpful tools each month!
---

Please remember to let customers know about the products that will be leaving our catalogs after #6.
Be sure to check this link to see which products will be unavailable after Catalog #6.  Then you can share this information with your customers so they can stock up on personal favorites before they leave the catalog.
---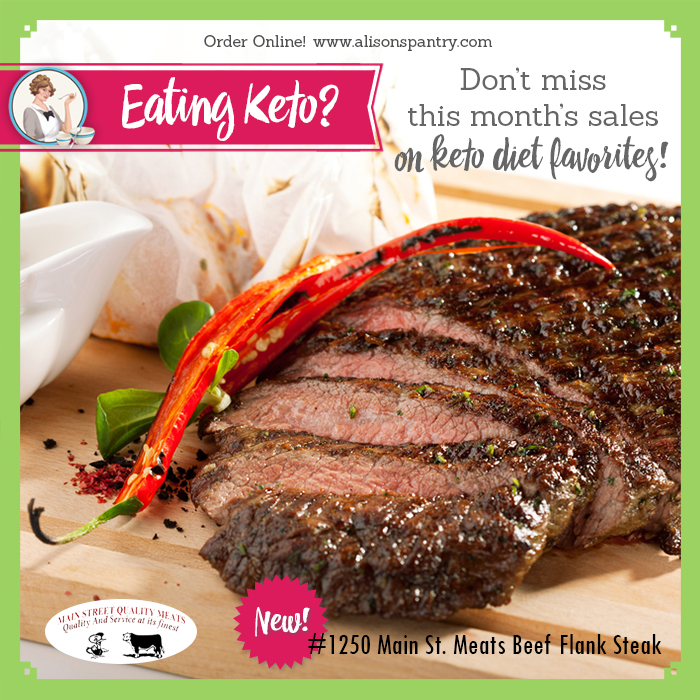 Catalog 5: Alison's Pantry offers products to suit any diet.  We're currently spotlighting products for ketogenic ("keto") diets with special sales in Catalog #5.
A printable list of keto products offered by Alison's Pantry can be downloaded here to email to customers or print and share: Keto Foods
Marketing Focus for  Catalog #6: We're kicking off summer and promoting products for grilling and backyard barbecues.  We've also provided marketing materials to address some of our survey responses, specifically requests for smaller pack sizes and ideas for cooking for smaller families.
---

Allowing your customers to sample products can really help your sales!  Here are a few products that we suggest sampling to help your summer sales:
Our new Ancient Grain Blends (page 4, offered by the 1 lb. bag and by the case; 1096/1097, 1129 / 1130, 1101 / 1102,  1098 / 1099)–these are awesome products, but they're somewhat unique so it will really help your sales to allow customers to see and taste them. Plus, they come in frozen, microwaveable bags that are easy to prep and serve to your customers. We suggest serving a spoonful in a sample cup and explaining to customers that there are multiple ways to serve these products. The Southwest Quinoa Blend (#1129) is excellent stirred into taco meat to stretch it in a healthy way, or any of the blends make a perfect base for protein bowls with meats and more veggies layered on top of them. They're also delicious as side dishes or stirred into soups.
Any of our J & J Snacks products (back cover)–tube items (like Barq's, Luigi's, and Icee) are easiest and most economical to sample. These items are available through Catalog #8.
Our new Sqwincher Sqweeze Freezer Pops are another great items to sample. You can tell customers they are a better summer option than an Otter Pop because they have electrolytes! They're basically a Gatorade-type product in a tube for a refreshing treat during the hot months. This item is also available through Catalog #8.
New Best Maid Mini Chocolate Chip Cookies.  With 320 of these little gems in a case, they're an easy item to sample. Just thaw and serve!
---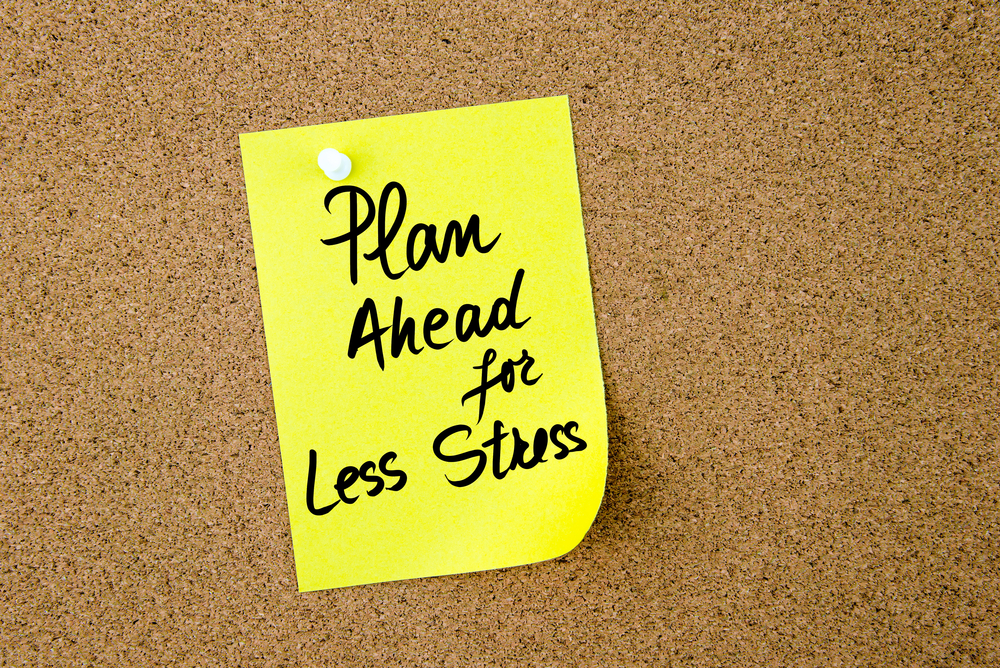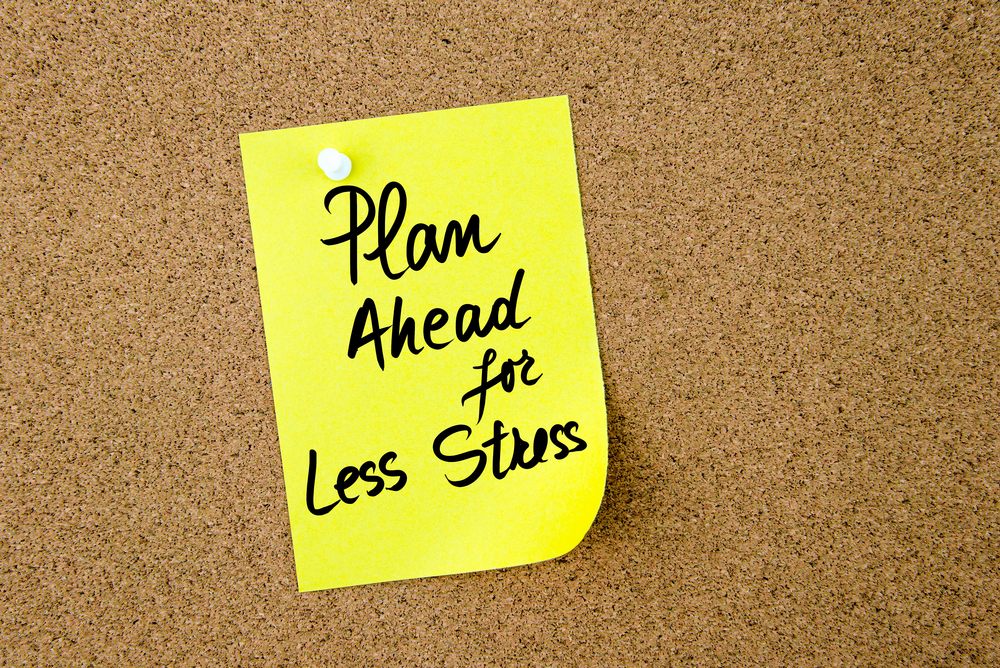 Monthly Sales Training:
Plan for Success: "A plan is what, a schedule is when.  It takes both a plan and a schedule to get things done."  Peter Turla
Visit the link above for helpful tips to organize and manage your Alison's Pantry business with a monthly plan and schedule for success.
---

 Duplicate this text script and send to your customers to round up better orders.  We've included shortened links to make it easier for you.
Copy for Catalog #5…
Today's the day! Don't miss your deadline to order from Alison's Pantry this month. Eating "Keto?" We have special sales this month on products that are great for ketogenic meals. Click here to see all of this month's sales: https://bit.ly/2mTHQ7K  
Copy for Catalog #6…
 Don't miss out!  Today's your deadline to order from Catalog #6 and grab this great deal on our popular Cinnamon Rolls. Reg. $39.99 Sale $32.99 https://bit.ly/2A5A51I    You can also click here to shop with our FlipBook: https://bit.ly/2rlHIwH 
---
Bi-Monthly Be Nourished Newsletter: Whether you email a copy, or print it and insert in your catalogs, our bi-monthly newsletter helps you spotlight products and increase sales.  Put it to good use! Click on the newsletter below to download for Catalogs 5 & 6.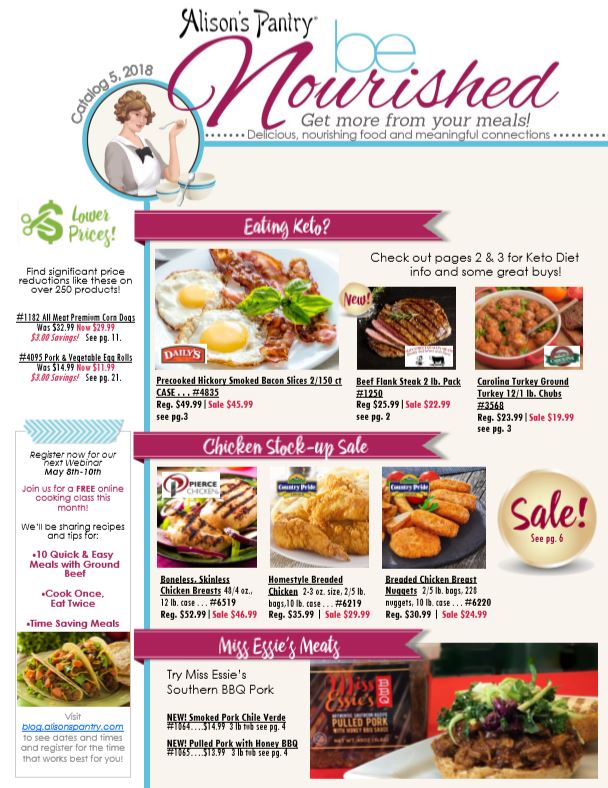 ---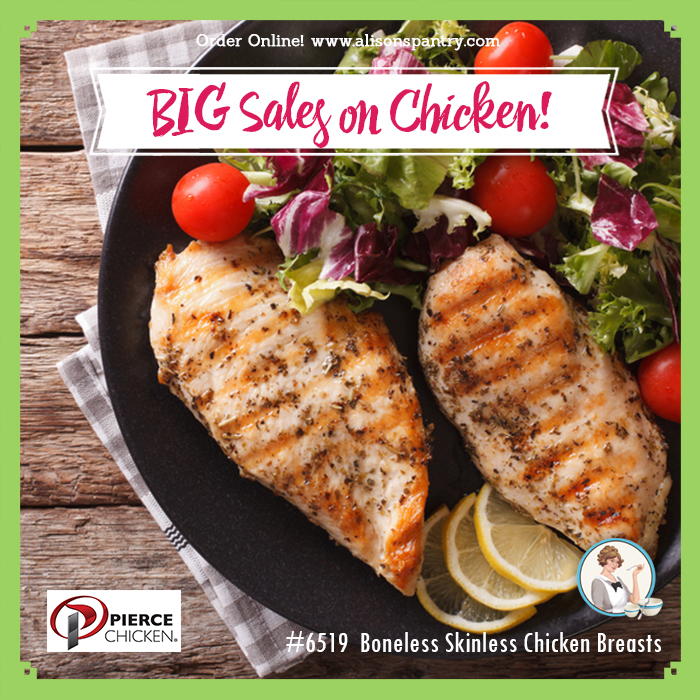 Click here for our Catalog #5 marketing images.  We've done the work so you don't have to!  Download these beautiful images and post them to your social media accounts or add them to your marketing emails.
Click here for our Catalog #6 marketing images (including the one below).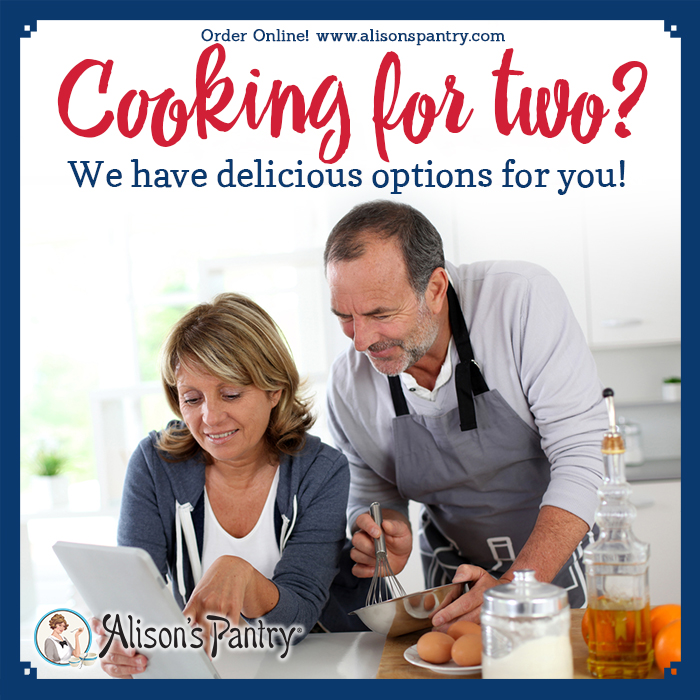 ---

You can copy and paste the links below to your own personalized texts or emails to customers to link them directly to the current catalog.
Catalog #5 PDF: https://bit.ly/2E8uiIQ
Catalog #6 PDF: https://bit.ly/2rlHIwH
---
Email Reminder:   We'll be sending a last call reminder, similar to the one below, to all customers on our email lists the Saturday before their order deadline.  Many customers are not on our list though, so it's a great idea to copy the info below and send it on to your customer list.
Copy for Catalog #5…
There's still time to save BIG on chicken!
But only a few days. This is the last weekend to order from Catalog #5 and it's full of great sales on chicken and other items that are perfect for keto (or any!) menus.  We know a lot of our friends are eating ketogenic diets lately, so we've spotlighted some of our favorite keto products in Catalog #5 with some special sales.
The kids will also be happy to see that our popular frozen treats are back for summer!  Click here to see all of our new products.

Icelandic Cod Fillets, 5 lb. box
Mild tasting, wild-caught cod
fillets. Individually wrapped in
cellophane. Approx. 12 fillets​
WAS $39.99 NOW $33.99

Pierce Boneless, Skinless Chicken Breasts, 48 / 4 oz.
Our large, boneless skinless chicken breasts with rib meat are plump and ice glazed to prevent freezer burn. Restaurant-quality, cleanly trimmed.​
WAS $52.99 SALE $46.99
NEW! Main St. Quality Meats Beef Flank Steak, 2 lb.
Flavorful, lean, tender beef flank steak, ready for your favorite marinade. Delicious as the star in steak salads, quinoa bowls, and carne asada.
Reg. $25.99 SALE $22.99
---
Copy for Catalog #6…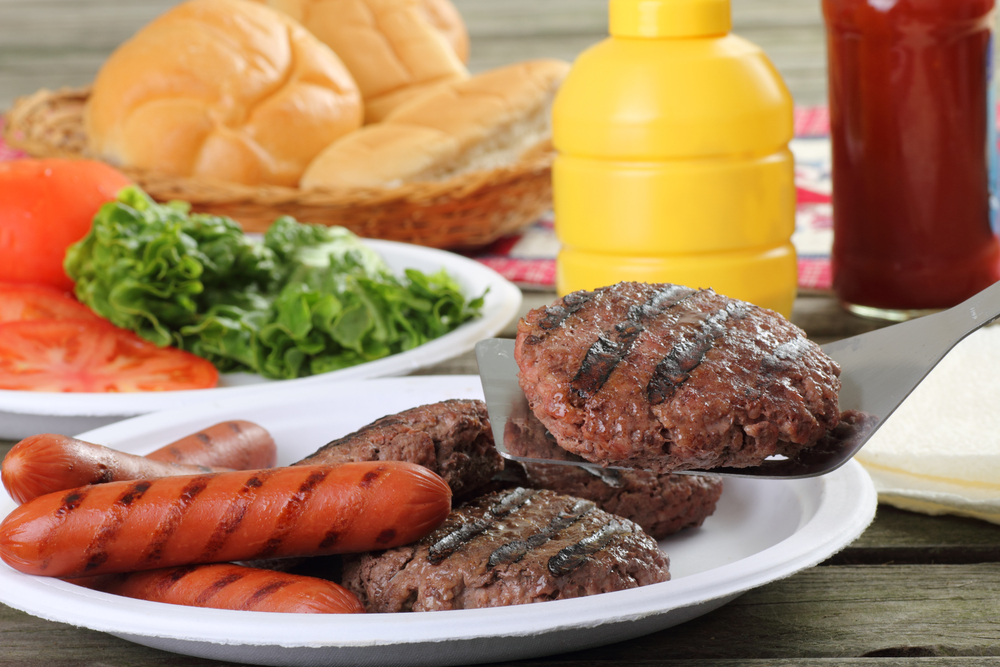 Grilling season is here and the savings are fired up!
It's the last weekend to order from Catalog #6, and a great time to plan your menu for the 4th of July and other backyard barbecues this season.  Save on favorites for the grill, and stock up on refreshing frozen treats to welcome the summer heat.
Click here to shop all of this month's sales.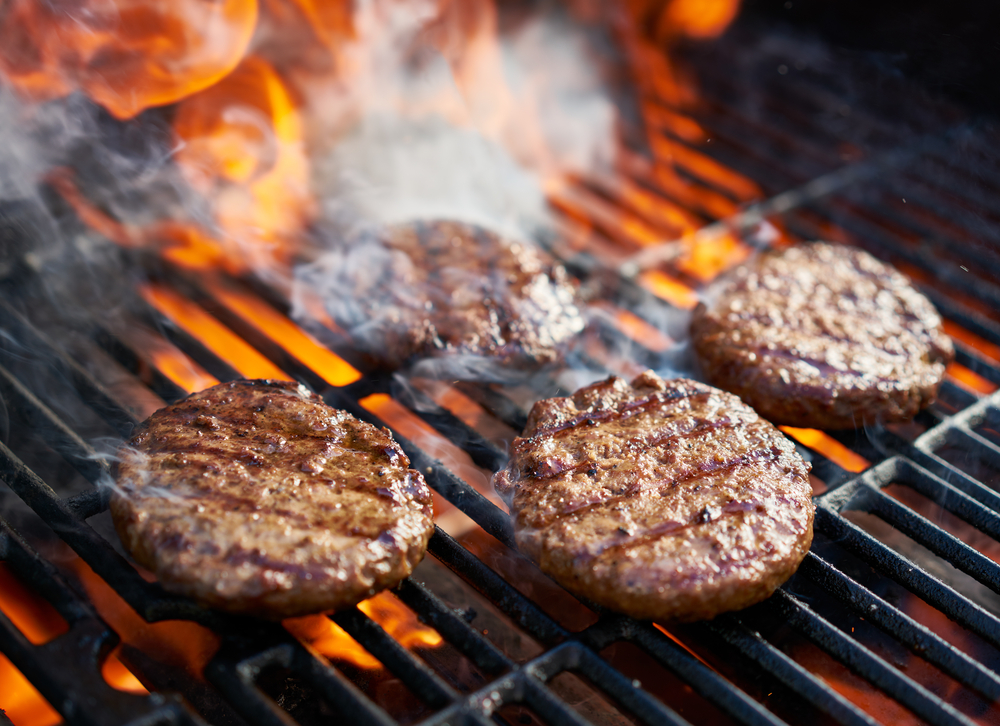 Holten Restaurant Quality Beef Patties
24 / 4 oz. (6 lb. case)
These juicy quarter-pound patties are the perfect reason to fire up the grill! 75/25 lean to fat ratio. Gluten free.
WAS $20.99 NOW $17.99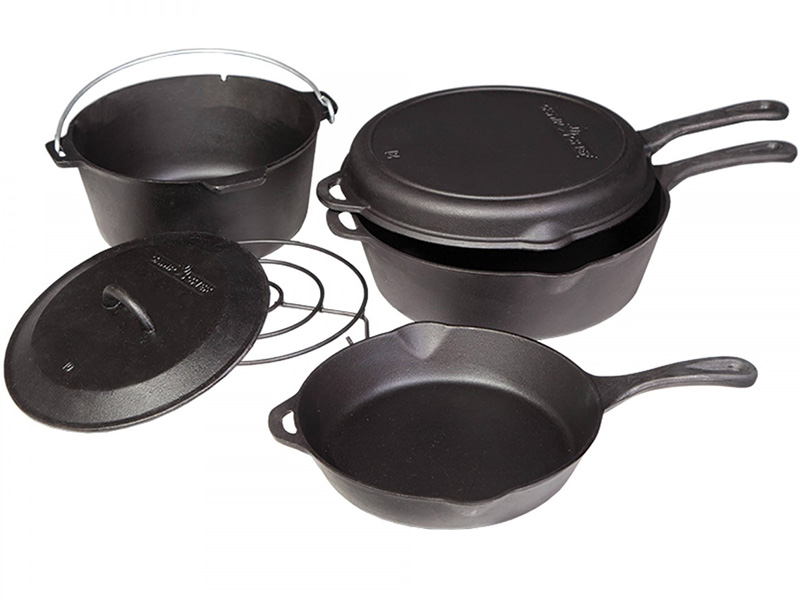 Camp Chef 6-Piece Cast Iron Set
6-quart legless Dutch oven
10-inch skillet
10″ lid fits Dutch oven and skillet
Deep 12-inch skillet
12-inch lid doubles as skillet
Dutch oven trivet
WAS $79.99
SUMMER KICKOFF SALE $59.99
---