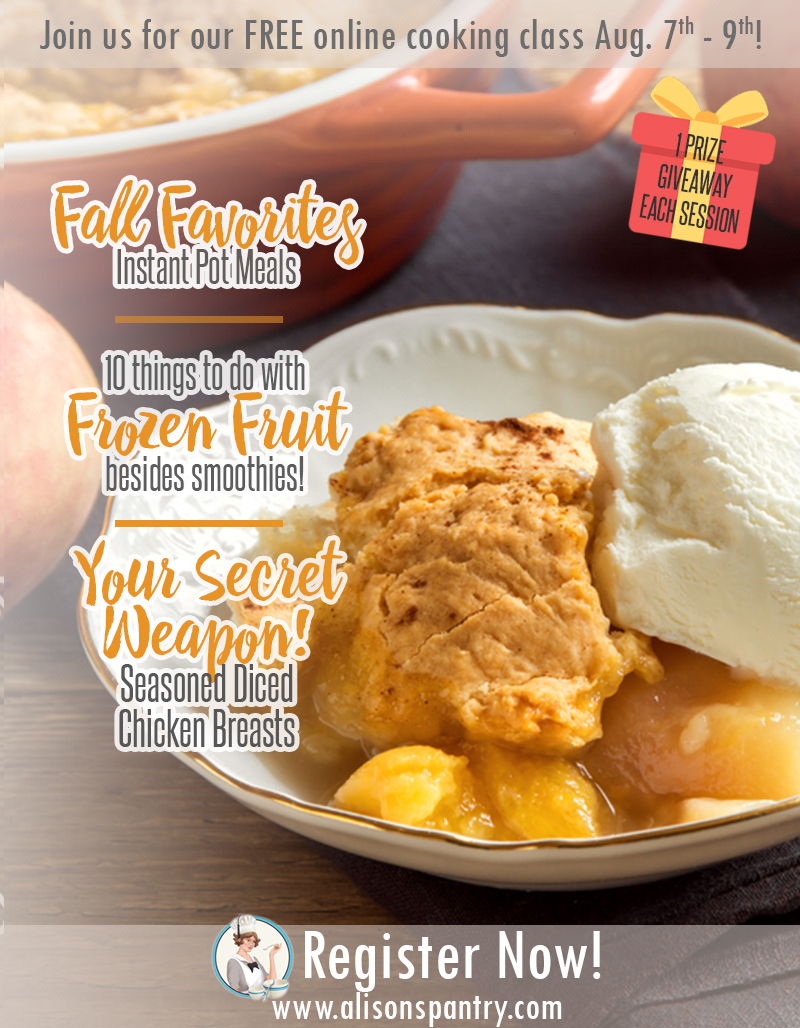 We hope you enjoyed our August Webinar! Thanks to all that came!
Here are the recipes and other printables that were used in the presentations.
If you're in the market for an Instant Pot, we've partnered to offer you special savings as an Alison's Pantry customer. Use APSAVE10 to save $10 at this link: http://bit.ly/2n7vU2u
Be sure and join us for our next webinar on October 9th, 10th & 11th.