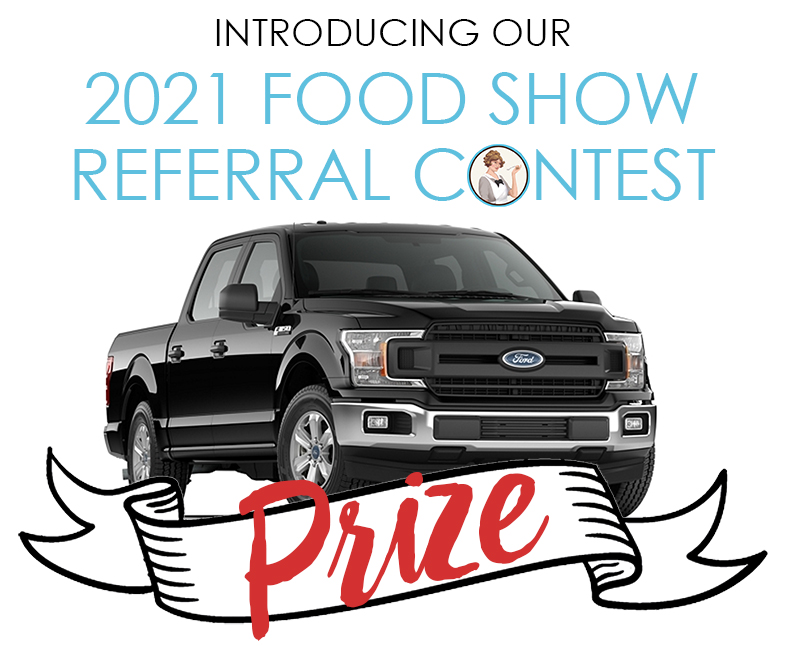 1 year truck* lease goes to the rep with the highest number of referrals between September 2020 & August 2021!
*or comparable vehicle
Winner must have a minimum of 5 referrals to qualify.
5 other prizes to be drawn.
Drawing will be held at the Food Show in September 2021
Each rep only eligible to win 1 prize.
All prizes are in addition to your normal Rep Referral Bonus.
---
Where are Representatives needed?
Probably in your hometown.
Alison's Pantry accepts 1 Representative for every 1,000 population in a city.
See Our Full List of Cities for Referral Opportunities >>

We'd love to find Reps in:
UTAH
Bountiful
Brigham City
Farmington
Grantsville
Fillmore
Herriman
Holladay
Hurricane
Ivins
Lehi
Logan
Moab
Ogden
Orem
Park City
Richfield
Sandy
Santaquin
Tooele
Washington
NEVADA
Overton
Moapa
Idaho
Idaho Falls
Firth
Sugar City
Soda Springs
Montana
Butte
Billings
Great Falls
Helena
Havre
WYOMING
Evanston
Green River
Rock Springs
Laramie
Cheyenne
Cody
Casper

COLORADO
Grand Junction
Craig
Delta
Denver and surrounding area
NEBRASKA
Dalton
Gurley
Sydney
Chadron
North Dakota
Minot
Harvey
Bismark
Dickinson
SOUTH DAKOTA
Edgemont
Wasta
Wall
Pierre
New Underwood