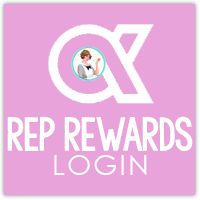 We've partnered with Awardco to reimagine rep recognition for 2023!
Look for your Rep Rewards email sent on 12/21 to your @alipantry.com email
If you have email forwarding set up you might need to check in your promotions or spam folder or search this email: ap.awardco.com
Be sure to add it to your contacts so you get point notifications!
You can also find the link to the rewards site on your portal dashboard, but you must first set up your account from the email sent out by awardco!
Starting 2nd qtr 2022 – April 1st.*
*In order for reps to participate in any of these bonuses the rep needs to schedule a meeting with their sales manager once each quarter (no longer monthly).
Sales reps will be able to earn bonuses each quarter for the following:

Reps earn $600 credit for each sales rep they refer. This has to be a net gain for Alison's Pantry; not taking over for another sales rep, to get full credit. If referring a replacement rep it would be a $200 credit. New rep must hit minimum for 3 months. $400 credit for the first month then $100 credit for 2 additional months. No limit for referrals.

Receive a $10 credit for referring new customers to your fellow reps. Know someone who would love AP, but they are out of your area? Refer them to a closer rep and get paid for it! Customer needs to place a $50 min order. To get this credit the referring rep needs to send their RSM the new customer ID and name. This could also be an existing customer who hasn't ordered in 6+ months. Once the customer has placed a minimum $50 order and paid for it, the rep would receive a $10 credit. Only one credit per customer; multiple reps cannot refer the same customer.

Reps will be credited $1 for submitting a review on the Alison's Pantry website. If you send in a picture AND review a product we'll give you a $5 credit. If you submit a 30 second video review we'll give you a $10 credit. (video must be at least 15 seconds, but not more than 60 seconds and should be filmed vertically with plenty of light and should show the actual product during your review.)

Rep will receive a free marketing kit ($60 value) for participating in an approved vendor show or hosting a tasting party. The way it works is you purchase the kit for $50 and once you submit your results we'll credit the $50 back. No limit on number of events.
Samples are a great way to increase sales; we'll even help you with it! Sample something you're excited about then document how it went with photos and/or video and post it on the rep FB group to get a $5 credit. This can be done once a catalog.

Host a Facebook Live or Instagram Reel with an AP theme and receive a $5 credit. This can be done once per catalog. Please share your live or reel in our rep fb group and tag Lori Harris.

The 5% Sales Increase Bonus will be discontinued after September, 2022
Sales reps can earn a bonus commission of 5% on the increase of sales from the same quarter previous year sales. Bonus will be issued as AP credit.
Example: If a rep has sales of $1,000 more than the previous year she would get a bonus of $50 for the quarter. 
*A sales rep will not receive the 5% quarterly increase bonus if they have a below-minimum order in the quarter for the current year or previous year being compared.
---