Ideas to Help Customers LOVE Online Ordering
We finally have it!  Our new online ordering program!  And we hope ALL of you are loving it!  But if you and your customers are struggling with it, here are some tips and ideas to help you and your customers enjoy it more.
Embrace it!  This is how we will be ordering from now on and it really is easy once you learn how.
Be enthusiastic about it!  If you are excited about our new ordering program and share that excitement with your customers, they are more likely to love it too!  Anytime you talk about it, share what you love about it – easy to use, can see everything that is available in the catalog, Hot Deals, Overstock Items, Gluten Free items, etc.  We have pictures for everything plus descriptions, baking directions, nutritional information, etc.  All the information you customers will need at their fingertips!  (If you find something missing, please let the office know.)
Educate yourself and your customers!  If you haven't watched the training videos yet or need a refresher course on them, here are the links to the videos for sales reps and customers:
Sales Reps – Sales Rep Training – New Ordering Program(20 minutes long)
Customers – Customer training  (8 minutes long)
**Share this video with your customers.  Educate them so they will be more likely to go online and place their own order because they will know how.  Have the program up and available when customers come to pick up their orders.  Take a minute to show them how easy it is for them to place an order and to find out information on items they are interested in buying.  Offer an incentive to those willing to place their first order online!  (Incentives could be – $1 off their next order; have a drawing and give away a prize such as an AP item, FREE delivery of that order, $5 off their next order, etc.)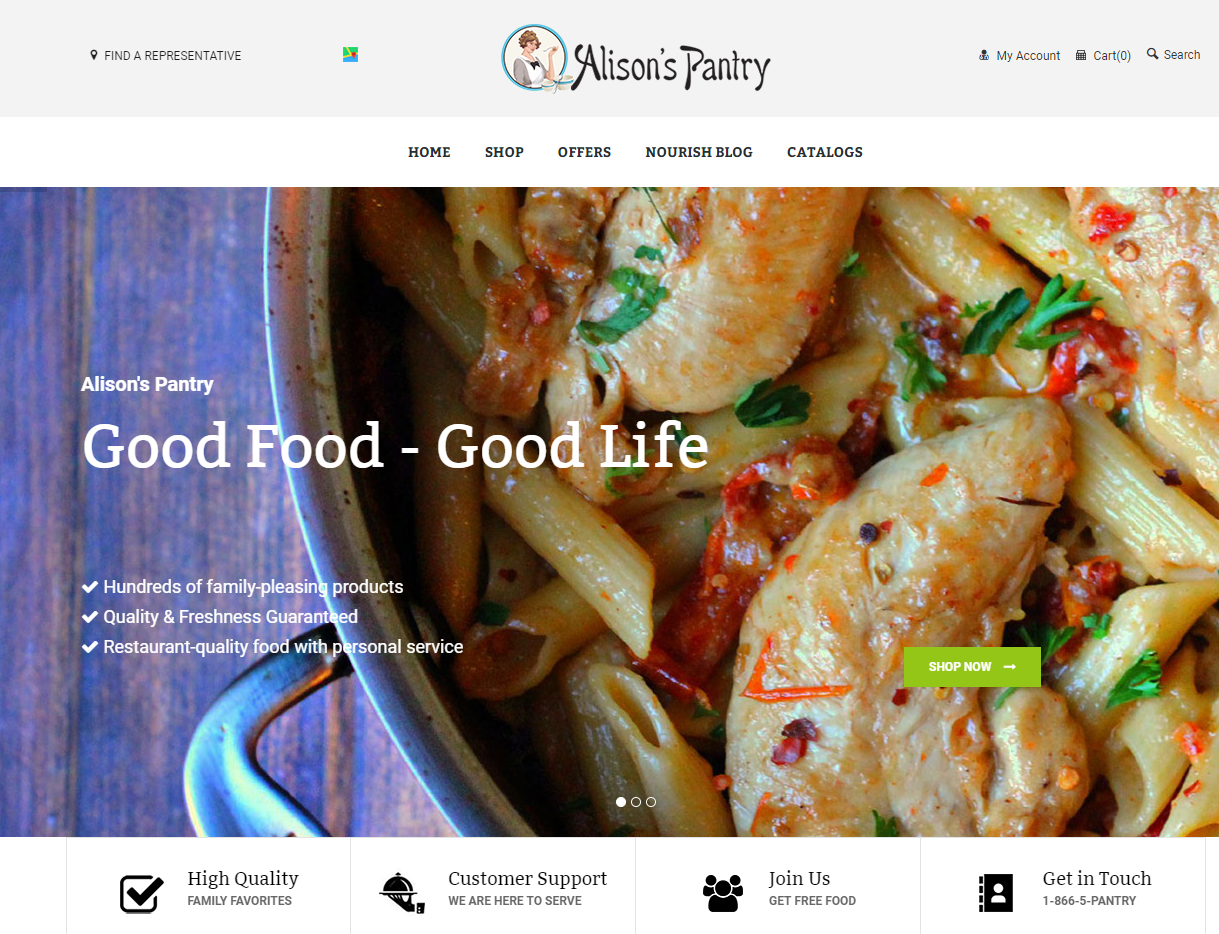 IMPORTANT – If your customers really don't want to place their orders online themselves, you can still place their order for them just as you always have!  I actually offer to do exactly that.  This is an example of what I say in my email order reminders to my customers – "Order deadline is almost here!  Please let me know if you need anything this time.  And, if you love ordering online, you can now place your own order!  Just sign in on MY ACCOUNT with your email and your password (first time users use the password 123123).  I will need your payment information to process your order.  You can pay with a credit card, debit card or bank account (ACH).  Payments will be processed the Friday after we close this order.  I look forward to helping you get our fabulous products!!"
Encourage customers to pay for their own orders.  Having prepared my customers for this new online ordering program so they were ready to pay for their own orders when the time came, I can honestly say "I LOVE not having to collect money from my customers!!!!!"  It is such a relief to not stress about getting money collected and in the bank by Day 10!  And my customers love that they don't have to remember their checkbook or credit card.  Many have commented how nice it is to just stop by and grab their order.
I know there are some of you who want to pay for your customers' orders with your own credit card so you can earn extra points/sky miles/etc. and some of you have thought your customers would NOT be okay with the changes and you would lose business if you asked them to pay for their own order so you are paying for their orders and still collecting when they pick up, but I would like to give you a few ideas on how to encourage customers to pay for their order if you ever want to change what you are doing.
3 Ways to Pay – Let your customers know they now have three different ways to pay for their orders – credit card, debit card, or bank account (ACH)!
With a credit card, the customer can earn extra points/sky miles/bonuses by using their own card to pay for their order.  They have 30-60 days to pay for the charge on their card and it helps them build credit.  When paying with a credit card, their payment will be "authorized" by verifying the card belongs to them, the billing address in their profile matches the credit card's billing address, and there are enough funds at the time the order is placed to cover that order.  **
With a debit card, the program will also "authorize" the payment the same as a credit card but the money will come out of a bank account when the payment is processed the Friday AFTER we close that order. **
If customers want to pay with a bank account (ACH), the customer's bank routing number and bank account number are entered.  (These numbers are at the bottom left of the customer's checks.  Anyone they have ever given a check to has seen these numbers so they are not "secret".)  The program will check that the bank account belongs to the person paying for the order by verifying their billing address (which needs to be the same in the billing address section of the payment screen).  It does not check the balance in the account. **
**When payment information is entered at the time an order is placed, the payment DOES NOT post to that card or account nor does it put a pending hold on those funds at that time.  ALL payment will be processed the Friday AFTER we close your Group's order each month.  Orders now close on Mondays at midnight MST.   (I tested paying for orders each of these different ways and Credit Card charges showed on my account the following Monday, Debit Card charges and ACH showed on my account on Tuesday or Wednesday of delivery week.)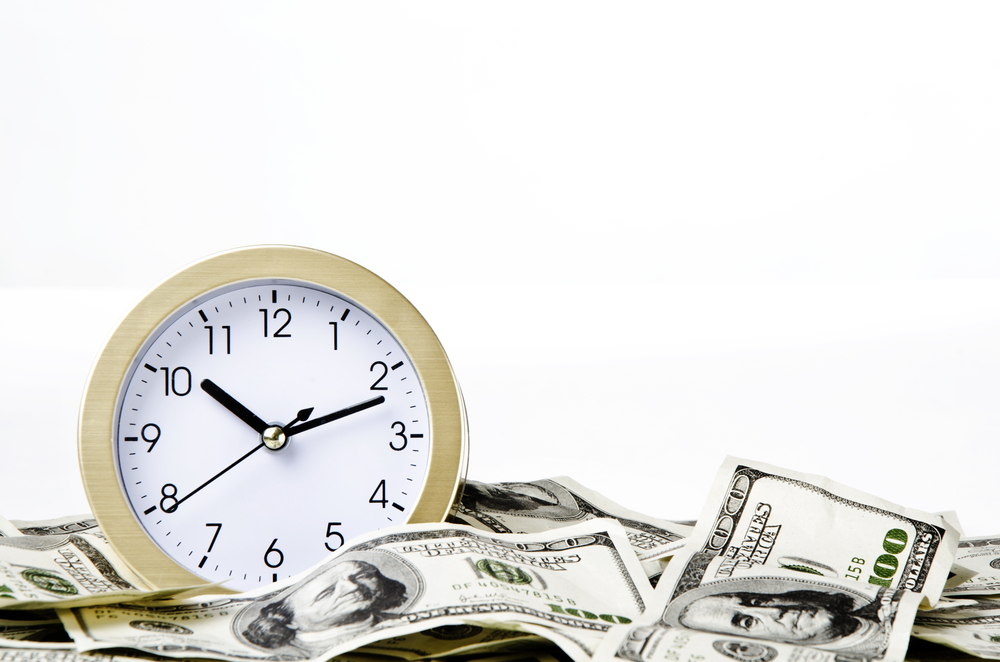 Saves Time and Money – If you have customers who do not want to pay for their order because they don't want their account information online or they don't understand how it works, be patient as you try to explain how it works:
1.  When a customer pays you for their order with a check, once you deposit it into your bank, the money is transferred from their account to your account over a secure internet site.  Someone from your bank does not physically walk over to their bank and withdraw the money and then go back to your bank to deposit it into your account.  Alison's Pantry's order payments are processed by Heartland Clark (the same company that prints checks for many financial institutions) and they process those payments on a very secure SSL site, just like your customers' banks do.  It is also a faster process for customers to pay Alison's Pantry directly by taking you out of the payment process.
Customer pays rep –> rep deposits to their bank –> $ from customer bank to rep bank –> $ from rep bank to AP's bank.
Customer pays AP online –> $ from customer's account to AP's bank.
2.  Because the customer's payment does not process until the Friday after the order closes and before the order ships to you the following week, the customer is paying for their order less than a week earlier than if they were paying you directly when they pick up their order.  **This is, of course, based on the customer picking up their order in a timely manner instead of leaving you waiting for them to stop by and pay you for 1, 2, 4 or more weeks later.
3.  Because the customer's payment is processed electronically, they don't have to use up a paper check to pay you and can save it to pay for something else which, over time, will save them money.  It also saves you from having to deal with NSF's if they write you a bad check.  (Alison's Pantry will take care of these if it happens although they may ask for your help in collecting funds if they cannot get hold of the customer.  **Your job is to NOT let the customer have their food until their payment clears.)
4.  Not having to collect order payments also gives YOU more time to work your business!  When customers pick up their orders, instead of having to focus on getting their order payment, you can focus on building a stronger relationship with them,  discussing their purchases and giving them ideas on how to use the products, letting them sample something while you are collecting their order, sharing upcoming events like webinars or holidays they will want to purchase items for, etc.
Ultimately, we are extremely excited to have our new website and online ordering program!  With time, we hope every one of you and your customers will love it too!!
Becky Price, RSM