The Number One Secret to Growing your Business Is To Get Your Customers Talking!
If 50% of American Business is done by word-of-mouth advertising, what's the word on you? 
Do you want your customers to talk about you and share their Alison's Pantry catalogs with their friends?  Did you know that customer referrals are the best way to build your business?  Here are some great tips for encouraging your customers to grow your business for you:    
Be Friendly
 When interacting with a customer, concentrate on the person, not the personality.  Your first job is to help the customer—not yourself.
Be a friendly person on the inside.  Start with a good attitude.  Be friendly to everyone, not just your customers.
Answer the phone like everyone on the other end is a friend you haven't seen in years.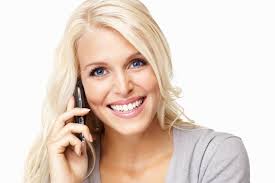 Be Available (no I am not talking for a date)
Will your answering machine accept messages or is it full?  Does your voice mail say you work with Alison's Pantry?  Please fix it if it doesn't.  Clear out your messages so you can accept more.
Answer your phone, or get back to customers within 24 hours.  Text back.  Call back.  Email back.  Be prompt.  People are not going to trust you with their money if they can't get a hold of you.
 Be Knowledgeable
Know and use AP products yourself.
Attend the webinars each month to learn more about our products and how to use them.  It's only one hour per month.
Be enthusiastic about what you love with your customers.  Tell them how much you love a product and be quick to find out information for them on products they have questions about.
Small and simple things make all the difference and as you do those things with your AP business you will see it really grow!
-Julie, RSM