Monthly Marketing Helps: Catalogs 7 and 8
Retaining current customers and growing your sales is easy if you use these helpful tools each month!

We're kicking off summer and promoting products for grilling and backyard barbecues.  We've also provided marketing materials to address some of our survey responses, specifically requests for smaller pack sizes and ideas for cooking for smaller families.
---
During Catalogs #7 & 8, we're focusing on gaining new customers and offering Reps a chance to win cash prizes.  Here are 3 great resources for oodles of ideas to help you grow your customer base: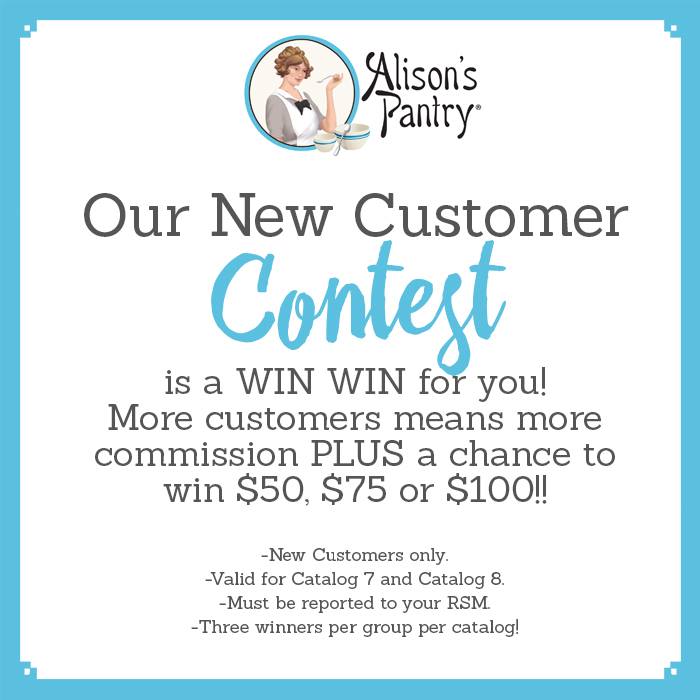 ---

Suggested Products for Sampling During Catalog #7 & #8:
Allowing your customers to sample products can really help your sales!  Here are a few products that we suggest sampling to help your summer sales:
---

Please remember to let customers know about the products that will be leaving our catalogs after #8 when the new list is posted. Be sure to check this link to see which products will be unavailable after Catalog #8.  Then you can share this information with your customers so they can stock up on personal favorites before they leave the catalog.
There will be quite a few products leaving after #8 to make room for new fall items.  The complete list will be posted before the #8 catalog is live, but for now we can tell you that the following lines will be leaving after #8:
Zyliss
Camp Chef
TR Toppers
Twist Drink Mixes
Mason Jar Mugs
Miss Essie's Meats
J & J Snacks
JJ's Bakery Pies
---

Duplicate this text script and send to your customers to round up better orders.  We've included shortened links to make it easier for you.
Copy for Catalog #7…
Today is your Alison's Pantry Catalog #7 order deadline. Love our bestselling Flat Iron Steaks? Be sure to grab this sale: https://bit.ly/2Gg4rkq
Enjoy easy shopping with our FlipBook: https://bit.ly/2kyS7SS
Copy for Catalog #8…
Today's the order deadline for Catalog #8 and it's the last chance to order frozen treats like these this summer: https://bit.ly/2voPICt
Does "What's for dinner?" drive you CRAZY?! Find your sanity in our easy-to-shop FlipBook catalog: https://bit.ly/2zwk3RQ
---
Bi-Monthly Be Nourished Newsletter: Whether you email a copy, or print it and insert in your catalogs, our bi-monthly newsletter helps you spotlight products and increase sales.  Put it to good use! Click on the newsletter below to download for Catalogs 7 & 8.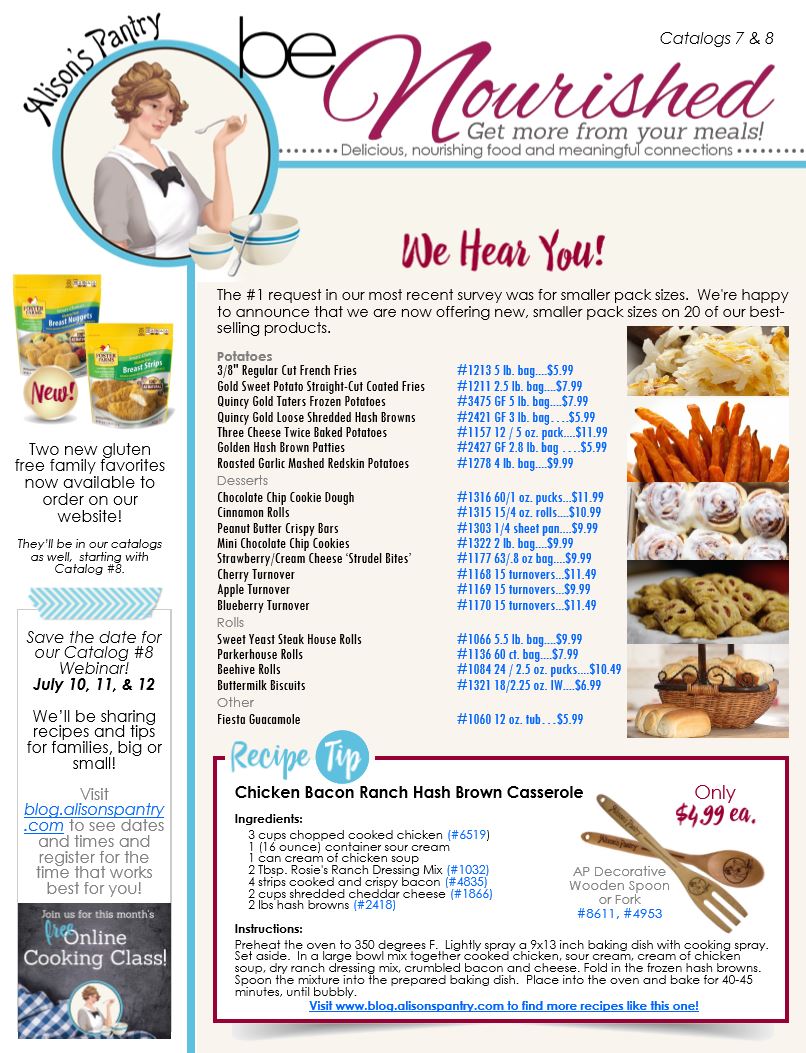 ---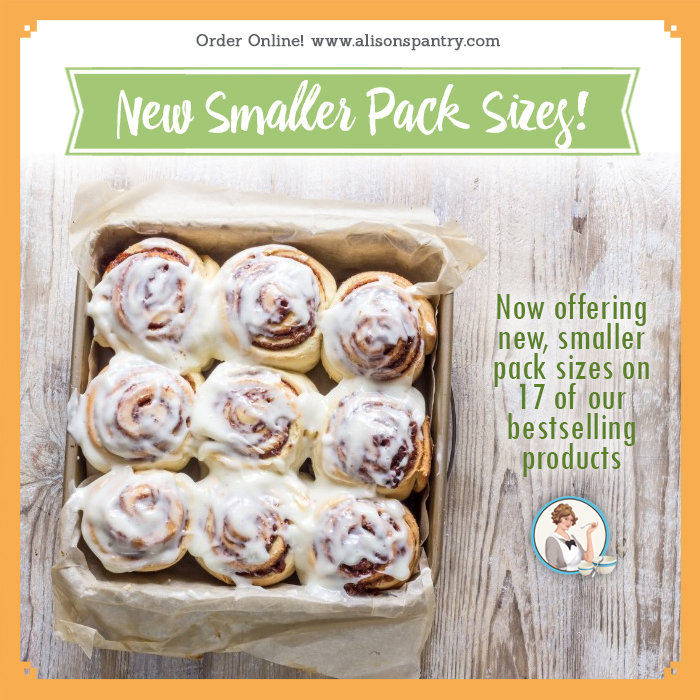 Click here for our Catalog #7 marketing images (including the one at right).  We've done the work so you don't have to!  Download these beautiful images and post them to your social media accounts or add them to your marketing emails.
Click here for our Catalog #8 marketing images (including the one below).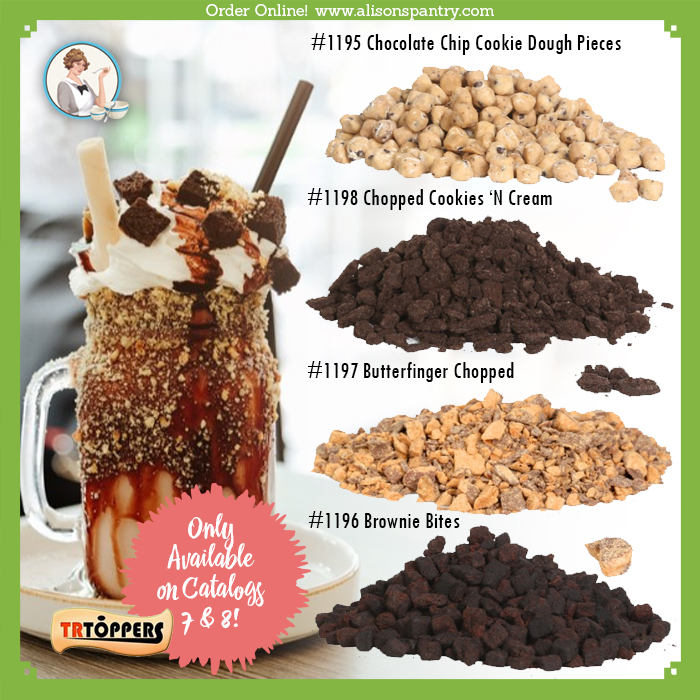 ---

You can copy and paste the links below in your own personalized texts or emails to customers to link them directly to the current catalog.
Catalog #7 PDF: https://bit.ly/2sfKSnd
       Catalog #7 Flipbook: https://bit.ly/2kyS7SS
Catalog #8 PDF: https://bit.ly/2LaIWUy
Catalog #8 Flipbook: https://bit.ly/2zwk3RQ
---
We'll be sending a last call reminder email, similar to the one below, to all customers on our email lists the Saturday before their order deadline.  Many customers are not on our list though, so it's a great idea to copy the info below and send it on to your customer list.
Copy for Catalog #7…
There's nothing quite like flame-grilled steak and shrimp!
It's the last weekend to order from Catalog #7, and the perfect time to stock the freezer with beef and seafood options for the grill.  Save $5.00 this month on each of these two AP bestsellers: Holten Flat Iron Steaks and Contessa Black Tiger Shrimp.  
Double Red Provisions (Holten) USDA Choice Beef Flat Iron Steaks
12/6 oz. 
Rich, succulent flavor! Excellent for grilling because of its uniform thickness.  Gluten Free
Reg. $49.99
SALE $44.99 | Save $5.00!
Contessa Black Tiger Shrimp
2 lb. Bag              
Large, highly sought after species known for their larger size, distinct sweet flavor, and firm texture. Raw, peeled and deveined. Tail-on. 16-20. Frozen.
Reg. $28.99 
SALE $23.99 | Save $5.00!
---
Copy for Catalog #8…
Sometimes saying goodbye is hard.
But we have to do it, and we want to help you avoid all of the messy tears and running makeup. We're saying au revoir to summer products in our catalogs to make room for our favorite fall and holiday fare. This is the last weekend to stock up on frozen treats and other items before Catalog #8 orders close.
CLICK HERE TO VIEW THE FULL LIST OF LEAVING PRODUCTS 
Orders can be placed through our website, or by calling, texting, or emailing me.
Barq's Frozen Root Beer & Vanilla Ice Cream Floatz
24/3 oz. tubes
Frozen root beer and creamy vanilla ice cream in a tube.
$18.99
Order Floatz»
See All Frozen Treats»
TR Toppers Chopped Cookies 'N Cream
2.5 lb. Bag
Chopped chocolate sandwich cookies with a sweet creamy center, perfect for topping sundaes and brownies or stirring into thick and creamy ice cream shakes.
$9.99 
Order Cookies N Cream Pieces »
See all TR Toppers mix-in varieties
---