Consistency-Make it a Habit
We all know the Aesop's fable of the story of the Tortoise and the Hare. The Hare thought he had it all figured out,  just run faster than everyone else and he would finish first.  While the Tortoise had the plan of just to keep moving, the Hare had time to spare. After a few stops along the way, the Hare found himself behind, and the Tortoise in his slow but consistent pace moved along and ended up finishing the race first. The Tortoise had determination, set his eyes on the prize and let consistency be the determining factor. In the end he met his goal and left the fast burning Hare in the cold.  In all fables, there lies a moral to the story, this one is no different, slow and steady wins the race.
How can we as Alison's Pantry reps use this little story in our own businesses and lives? As we began our businesses, we were more like the Hare than the Tortoise, so excited and more than ever determined to meet the goal and get there fast. As we moved down the track to the finish line, many obstacles were placed in front of us, new babies, health struggles, teenagers, changes in work, family and finances, and just like the Hare some of us doddle on the path.  Many obstacles can slow down the progress of our movement towards our goals. How do we get back into the race or step up our pace to reach the finish line? We can learn from the Tortoise and keep going, he looked ahead, saw the goal and pushed forward and never stopped.  What's our goal? Do we see the finish line? Here's a few tips to help in finishing the race and being consistent in our AP business.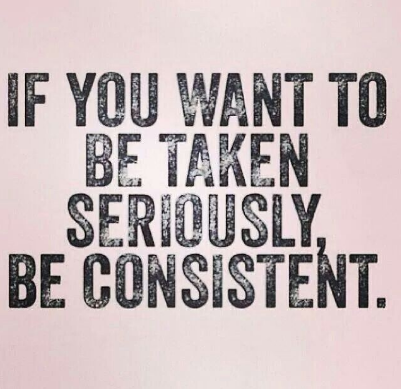 Set a goal for each month, whether your goal is to reach the minimum, or to beat your last month's sales, maybe you would like to add 2 new customers each month, or find someone to deliver the 10 extra catalogs you receive. Whatever the goal is the key to achieving your goal is to acknowledge it, write it down, be accountable. Tell your RSM, she is there to help you with ideas and suggestions to help you achieve your goals. Then when you do, she will be your biggest cheerleader, she wants you to see the success you so richly deserve and want.
The next thing to help you is to set a plan in action to achieve the goal. Plan your daily calendar and your work will flow much easier. Set a day to deliver your catalogs, plan your contests, then mark those days on the calendar to remember to advertise them to your customers. Use our pre-designed FB ads to share with them, it couldn't be more easy! Try to advertise to your customers a minimum of once a week leading up to order week, then daily on order week. Post pictures of your own family meals and suggestions, recipes from the webinars and suggestions from the catalogs.
Order your samples the month before they will be sampled to your customers to ease you in finding the time to prepare them before your delivery day.
Order your gifts for the winners of your contest, remember that your samples and gifts are a tax deduction for your business expenses on your taxes, save your invoices for that.
Plan the time in your schedule to deliver your Alison's Pantry catalogs in a timely manner, allowing you customers at least 7 days before the deadline to find time to look it over, then contact them to confirm that they received the catalog and let them know that you will be contacting them in the future for their order. This would be a great time to let them know about any contests or programs that you might have started, i.e.; punch cards, early bird contests, coupons.
Print out your customer list, check it against the orders you have received and then plan to contact those that you haven't heard from. Don't prejudge your customers! You will not receive an order from them if you don't contact them, and if you contact them and they don't want to place an order, you are not out anything, you have nourished the relationship and offered customer service that will benefit your business in the future.
In business and in life being consistent will bring about great things. You will reach your goals and will feel accomplished at your success. Remember our friend the tortoise who kept the goal in sight. Follow his lead, be consistent and you will win the race.
Stacee Izatt 
RSM